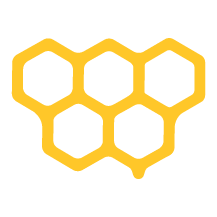 Graphic Designer 
Type of Position: Temporary (part-time)
Start Date: August 1st  
End Date: August 30th
Rate: $20.34/hour, 10-15 hours per week
Description/Scope
Under direction of the Lead Graphic Designer, the Graphic Designer shall develop promotional materials for print and digital media. This includes, but is not limited to, designing print materials such as posters, leaflets, postcards, flyers, business cards, banners, booklets, the annual student agenda, reports, merchandise, campaign materials, etc. The Graphic Designer shall also produce digital materials such as newsletters graphics, social media graphics, and website mockups for the CSU and it's affiliated services.
Responsibilities
Create design proposals for branding campaigns and events for the organization
Create graphic material for newsletters, posters, pamphlets and any other promotional material for the CSU and its services
Help the lead graphic designer complete print, online, and electronic media projects within the assigned timeframe
Complete projects by coordinating with outside agencies, art services, printers, etc.
Sustain the branding guidelines across all print and media
Essential Requirements
Proficient in Adobe Suite (Illustrator, InDesign, Photoshop)
Understand design principles and make eye-catching designs suitable for CSU
Experience with graphic designing, or education in design
Able to work within an established brand aesthetic while also being able to bring fresh perspective and ideas
Able to adapt to changing demand and accept constructive criticism
Ability to work well in teams and independently
Must be authorized to work in Canada (valid SIN card required)
Assets
Proficiency in Premiere Pro, XD, After effects and 3D modeling, animation
Knowledge in HTML and CSS
Ability to build wireframes
In first or second year of University
How to Apply
Email your CV, cover letter, and portfolio to jobs@csu.qc.ca with the subject line "Graphic Design Hire" by July 28th at 11:59PM. Incomplete applications and applications that do not follow these steps will not be considered.
Applications must include:
· Cover letter
· CV
· Portfolio
Note: 
This position requires 10-15 hours a week. The Graphic Designer must be available to work within opening hours of the CSU (Monday to Friday, 10am and 6pm). Extra hours may be required at peak periods.
Interviews will take place on July 29th (if this date does not work for you, please note this in your application email and we can find another time).
Location: 1455 de Maisonneuve Blvd West, Hall Building, H-711 (some work can be done remotely)
Deadline to Apply: July 28th 2022 , 11:59PM
Contact email address: jobs@csu.qc.ca
Contact phone number: 514-848-7474 ext 8905