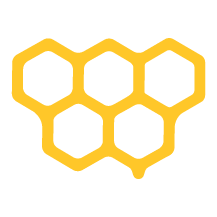 Student-at-large Committee Member.
Type of position: Volunteer, Student-at-large Committee Member.
Length of term: February 8th, 2023, to June 1st, 2023
Deadline to apply: January 28th, 2023 at 11:59pm
Description: Researching and compiling information on potential deficiencies in the delivery of services to international students at Concordia. Developing and examining the viability of solutions to those problems. Consulting with stakeholders from the university and the student body — including but not limited to interviews, referendum questions or surveys—regarding these problems. Bringing the solutions to the CSU council or the university for implementation. Reporting to the council on the activities of the Committee.
Requirements:
-Strong oral and written communication skills.
-Problem-solving skills.
-Ability at negotiation.
-Ability at teamwork and team coordination.
-Sincere commitment to taking time to research and resolve these issues.
-Very responsive in online communication.
Eligibility: open to all undergraduate international students who spent at least one semester of full-time studies at Concordia. Candidates must have a flexible schedule for hybrid bi-weekly meetings (dates to be determined) and dedicate between 1-3 hours per week for delegated tasks (this might vary depending on the week, weeks with intense academic commitments will be accommodated by the committee). We highly suggest applying even if you have never been involved at the university before, this could be an invaluable point of entry into student advocacy regarding an issue you care about and are affected by.
How to apply: Please email your cover letter and CV to appointments@csu.qc.ca with "International Students' Services Advisory Committee – Winter 2023" as the email subject line.