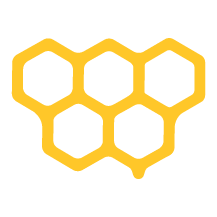 CSU Finance Executive Assistant
Type of Position: Part-time, temporary (1 month with possibility of extension)
Start Date: 2023-02-06
End Date: 2023-03-08 (with possibility of extension)
Location: H-711 (possibility of hybrid working as agreed upon by Finance Coordinator)
Salary/Hourly Rate: $21.70 per hour, 12 to 24 hours per week
Deadline to apply: 2023-02-01 11:59pm
Email Application to: jobs@csu.qc.ca
Description and Scope:
The CSU is hiring a Finance Executive Assistant to assist the Finance Coordinator with the tasks and projects associated with their portfolio. This position reports to the CSU Finance Coordinator.
Responsibilities:
CSU Council and Committee Support
• Assist in drafting motions, reports, and other supporting documentation for CSU Council meetings, as well as CSU Finance committee meetings.
• Assist with preparing meeting agenda and send to all committee members.
• Execute tasks assigned by the Finance Coordinator related to council and committee decisions.
Administrative Support
• Prepare invoices and process reimbursement forms. Verify the accuracy of the reimbursement prior to approval and assign the appropriate budget code to each expense.
• Review and reconcile transaction records to ensure that CSU spending is both legitimate and
consistent with the authorized budget.
• Respond to inquiries regarding funding and reimbursements.
• Under the direction of the Finance Coordinator, develop content related to finance policies and procedures for the CSU mega portal and website.
• Perform other administrative support duties as required.
Financial Advising to Student Groups
• Meet with students, clubs, and organizations to guide them to different funding streams for projects and initiatives
Essential Requirement(s):
• Familiarity and experience with budgeting and accounting.
• Proven ability to analyze data to check for errors and inaccuracies.
• Excellent speaking and writing skills in English.
• Ability to convey information with clarity, accuracy, and professionalism.
• Intermediate level proficiency in the use of standard desktop applications, including the ability to produce documents and presentations of all kinds using word processing and spreadsheets.
• Exceptional organizational and time-management skills.
• Ability to work independently in a busy, deadline driven work environment.
• Strong understanding of working in a highly diverse student and staff environment
• Proven ability to use sound judgment with highly developed interpersonal skills.
• Experience working with a member-based organization considered an asset.
Asset(s):
• Familiarity and experience with minutes taking.
• Experience in accounting
Application must include:
• Cover letter and C.V.
• Class schedule for Winter 2023
How to Apply:
Email your application in a single PDF to jobs@csu.qc.ca by 11:59pm on February 1st,
2023. Please title the subject of your email: Finance Executive Assistant Winter 2023 – Your full name. Incomplete applications and applications that do not follow these steps will not be considered.
Important Notes:
For more information, contact Meryem Benallal by e-mail at mbenallal@csu.qc.ca.