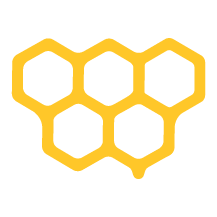 Council Chairperson
Length/type of position: Temporary (until May 31st, 2023)
Salary/Hourly Rate: $250 per regular Council meeting, $200 per Special Council meeting
Deadline to apply: June 4th, 2022 at 23:59
Description: The Chairperson shall be elected by the Council of Representatives from among members of the Union. They shall be responsible for chairing all Council meetings. This is a paid position based on a combined honorarium and hourly wage. Council meets between 1-2 times/month (except July & August), as well as at additional Special Council Meetings at the discretion of the Council.
Responsibilities:
– Chair CSU Council meetings in a fair and orderly manner in accordance with Robert's Rules of Order
Requirements:
-Excellent knowledge of Robert's Rules of Order
– Strong Knowledge of the Concordia Student Union Bylaws, Standing Regulations, and Positions Book
– Excellent attention to detail
– Highly organized
– Excellent communication skills
– Conflict resolution experience
– Must be a member of the CSU (an undergraduate student at Concordia currently enrolled in classes)
– Applicants must not be (a) Members the Judicial Board, (b) Members of the Council of Representatives, (c) Members of the Executive, (d) Members of the University Senate, or (e) Members of the Board of Governors
Notes: Selected candidates must be available between June 5th and 8 th for an interview, with the option to be interviewed at Council.
How to apply: Email your cover letter and CV to appointments@csu.qc.ca with the subject line "Council Chairperson – Fall 2022" by June 4th, 2022 at midnight.